The fine motor skill exercises of "fingers in motion" allow you to equip your practice with a cutting-edge and therapeutic medium.

Through regular testing in clinics and practices we know that people of all ages like the games, and that they are helpful to countless therapists.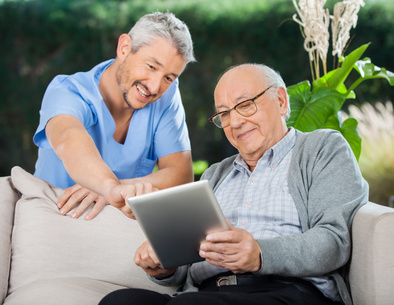 how it works
Acquire the login details for your practice, over fingers in motion.
You will receive a link to your personal online therapist area. Here you can generate an unlimited number of client profiles and change the settings.
Now you can download the game from the AppStore or Google Play, on to your practice tablets.
Your clients do their finger exercises in your practice, self sufficiently or in your therapy unit.
On your pc you can review the exercise process of all your clients and adapt the settings when required.
If a client would like to use the dexterity program on his or her own tablet, you can acquire a private PIN for your client. His or her exercise process is also accessible to you online, in the therapist area.